Author: Francesco Ruggiero|Date: September 2015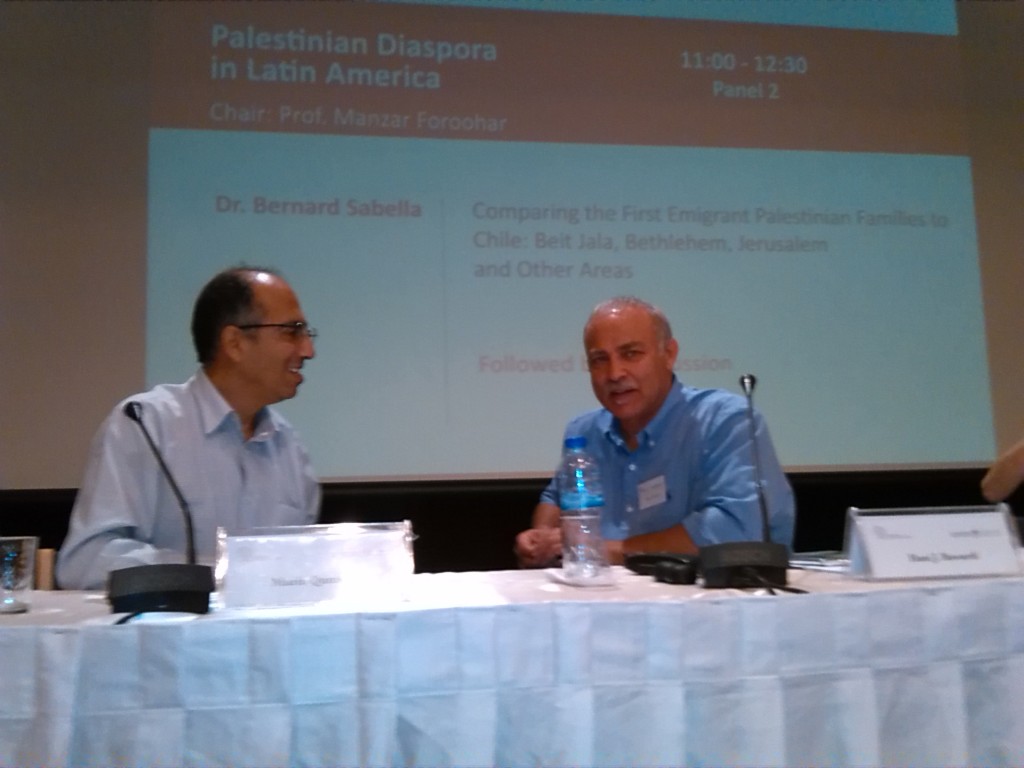 During the month of August 2015 I attended Diyar's 12th International Conference on the Palestinian Diaspora that was held in Bethlehem, Palestine.  It was a four-day event and there was the opportunity to meet many individuals, many of them Palestinians.  For more information on Diyar, go to the website www.diyar.ps.
Among the presenters was Dr. Mazin Qumsiyeh who spoke about Arab-American activism for Palestine (Qumsiyeh directs a museum of natural history and its website is www.palestinenature.org.); Ms. Kholoud Khoury presented information about Arab and Middle Eastern Lutherans and the Disapora; Ms. Hadeel Fawadleh, who did some of her research in the San Francisco Bay Area spoke about the identity of Palestinian Christians in the US; Dr. Mahmoud Issa (his website www.Mahmoud.dk ) spoke about Religion and Memory's Character, Function and Role in Identity Construction among descendants of dispossessed "Lubyans" in Denmark (a case study); and Professor Manzar Foroohar, who is originally from Iran, presented information about Palestinians in Central America obtained from her many travels to Honduras and other neighboring countries.  At the conference, I also met Maha Saca who has a museum of Palestinian heritage in Bethlehem (The Palestinian Heritage Center).  That center's website is www.phc.ps.