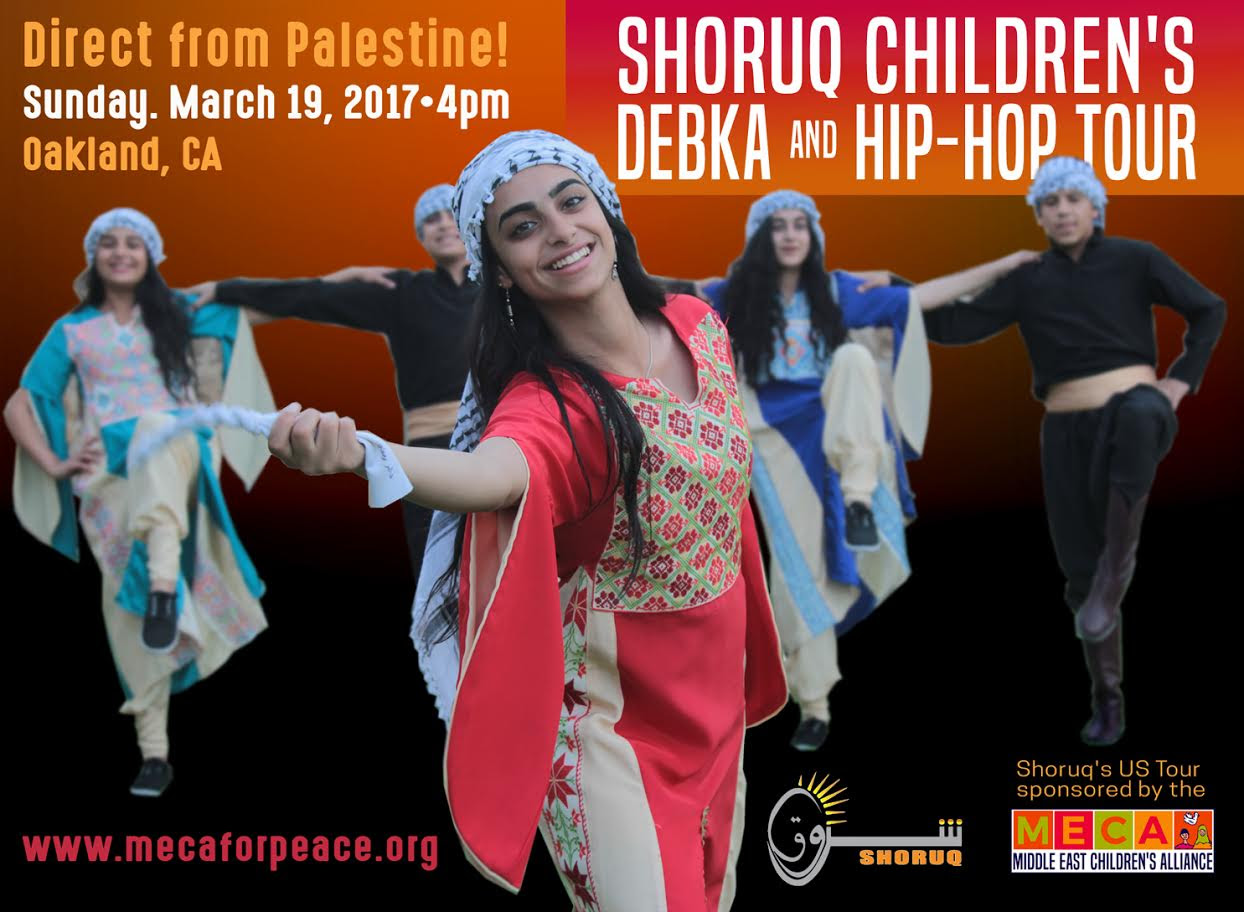 "Debka is our heritage. I send my message to the world and resist through debka." — Tamer, 16
Join the Middle East Children's Alliance & Shoruq Organization for stunning debka and hip-hop performances celebrating Palestine — using original music and dance, these teenagers share the history and daily life of Palestinian refugees. "Shoruq" is Arabic for "Sunrise," and this event is part of Shoruq's first US tour. A family-friendly event!
Benefit for Shoruq's work with Palestinian refugees, tickets available soon
There be additional performances in San Diego, Los Angeles, Sacramento, Atlanta, Youngstown, New Haven, Hartford, and New Jersey – tour details coming soon!
Enter on 42nd Street — wheelchair accessible.